Especially at this extremely difficult time, we're praying with the global church, Lord, "Thy Kingdom Come", between May 21st and 31st – Ascension Day and Pentecost. Join with us in our Prayer Menu – taste and see that the Lord is good!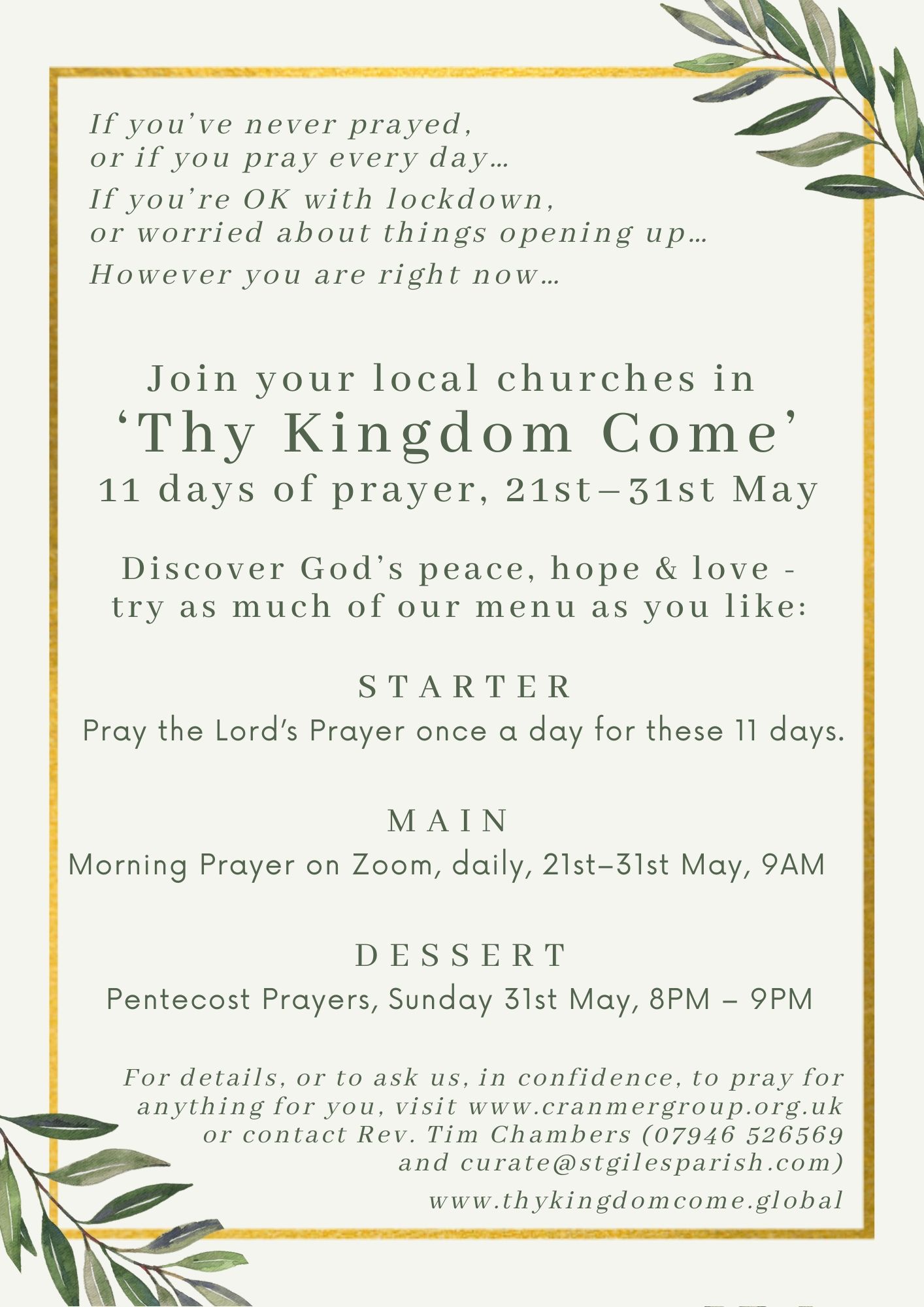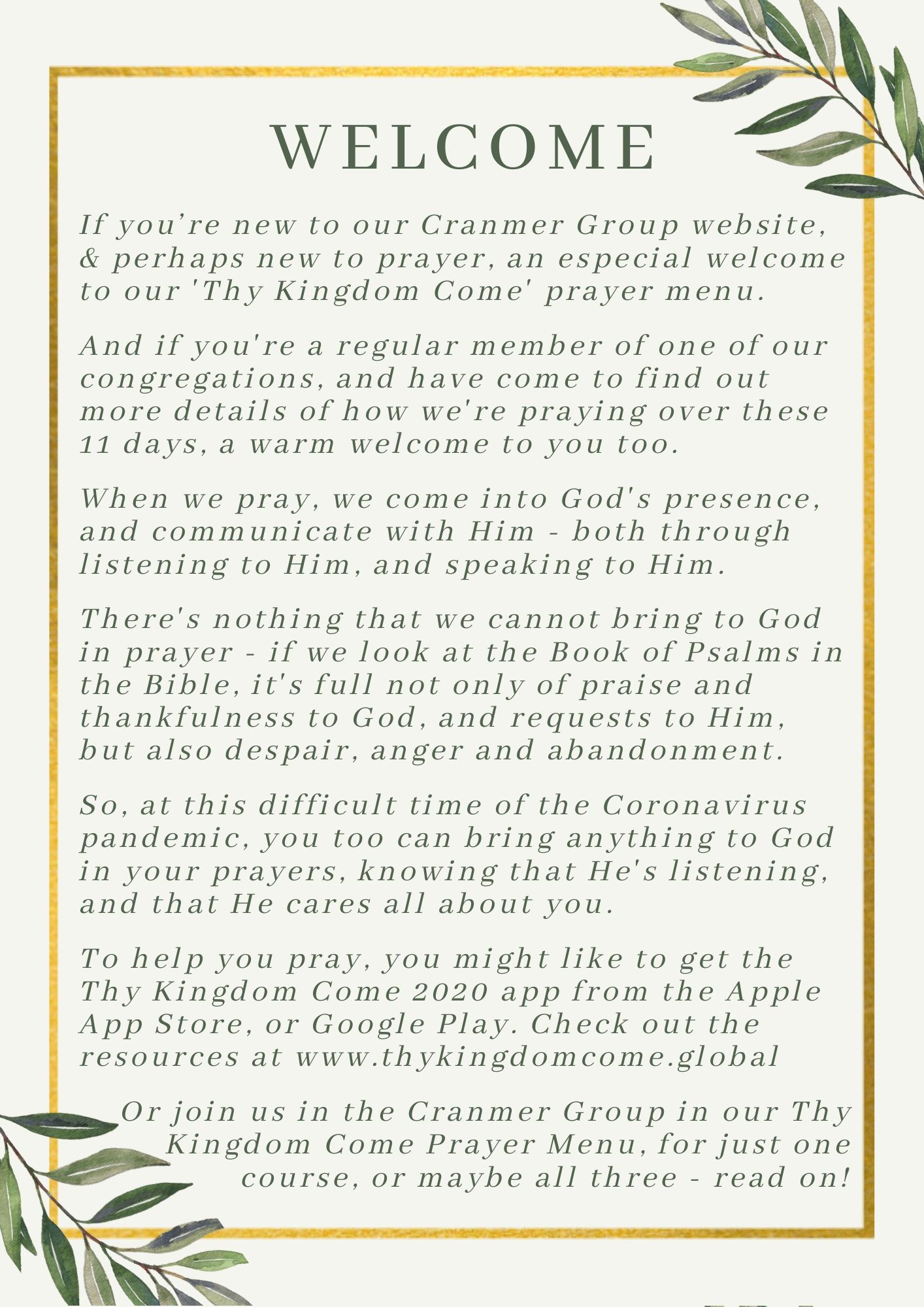 Download the app from the Apple App Store or Google Play
Check out the resources at www.thykingdomcome.global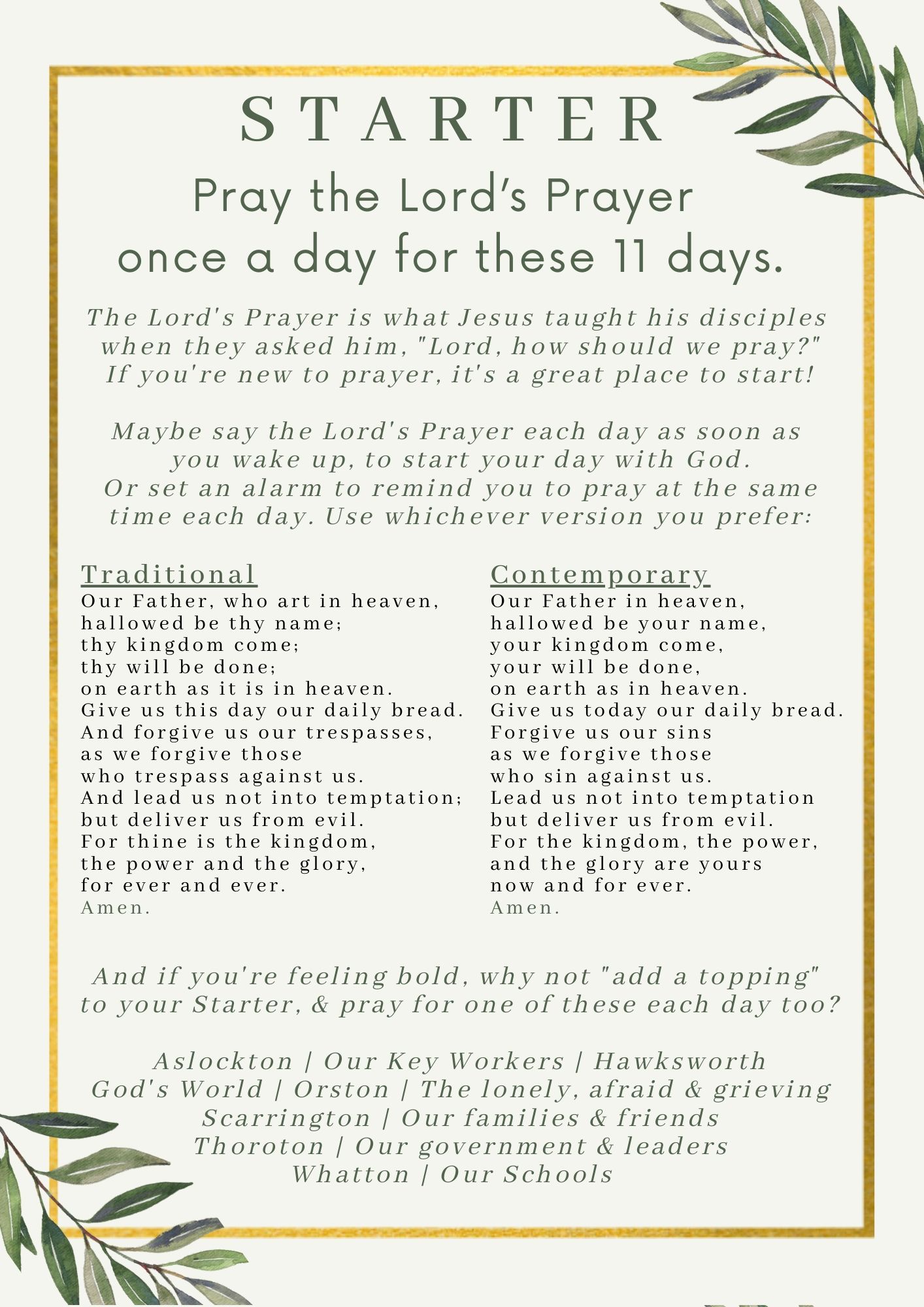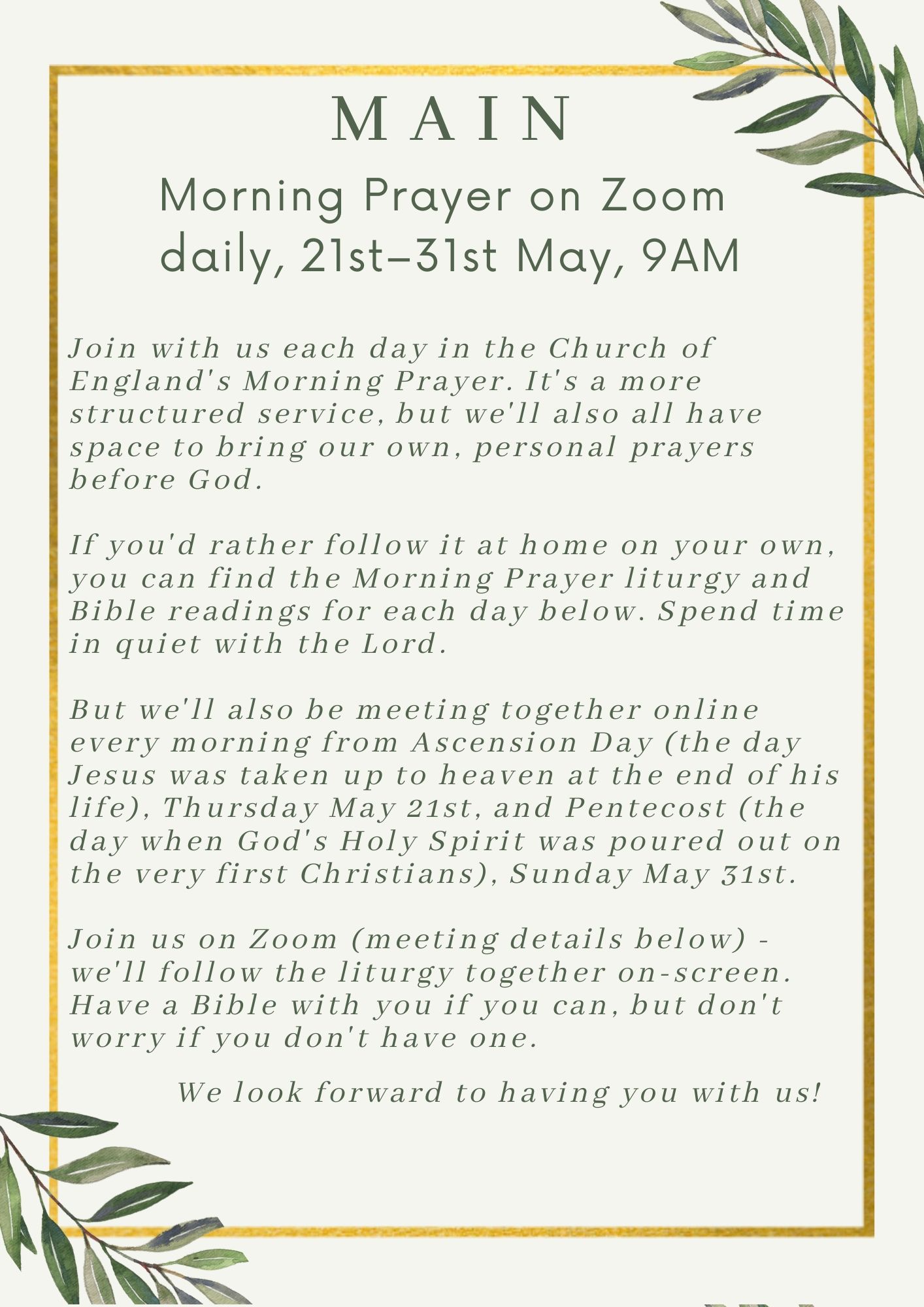 Morning Prayer liturgy and Bible readings for each day are here.
Join the Morning Prayer Zoom meeting, at 9AM, 21st-31st May, here.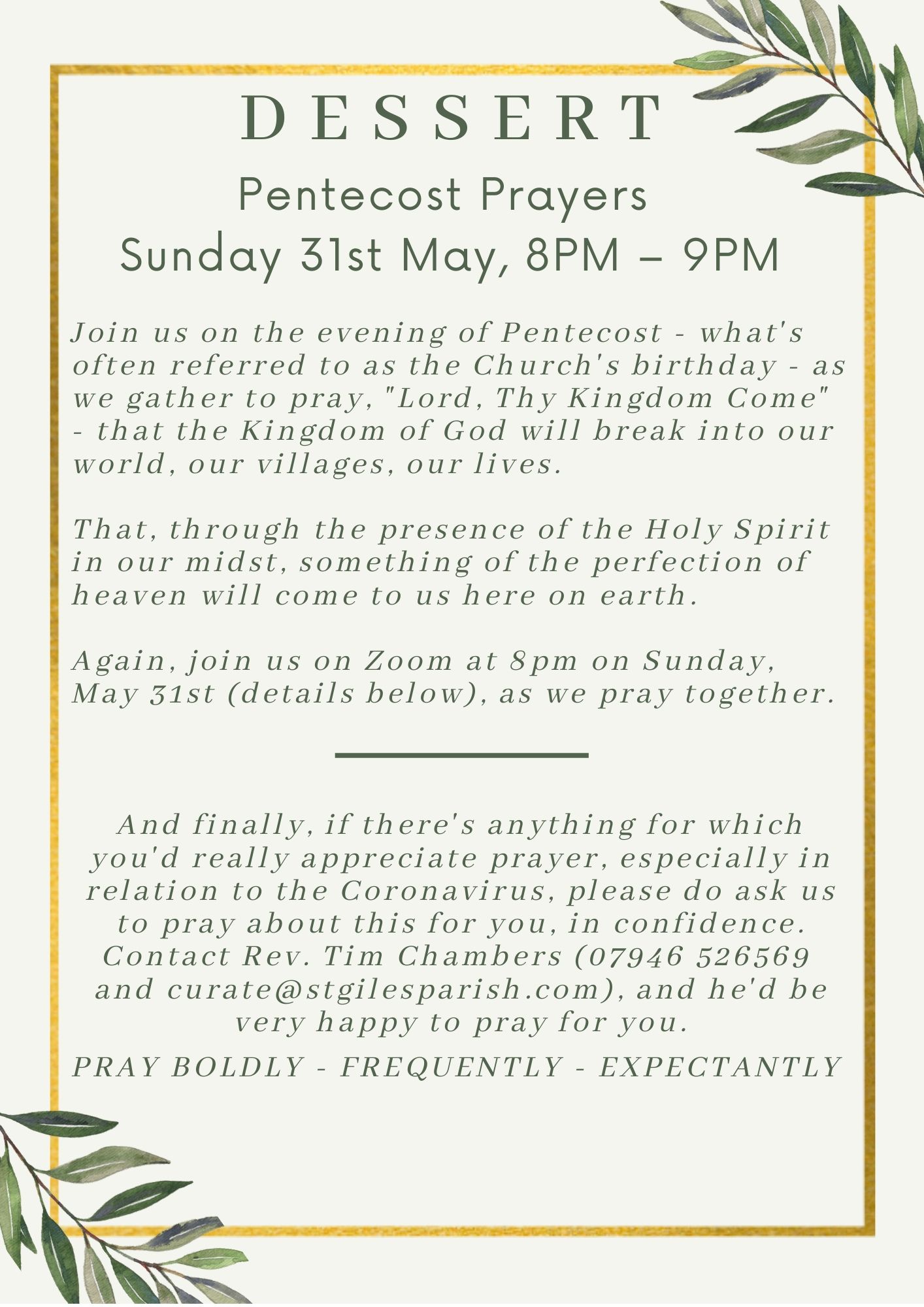 Join the Pentecost Prayers meeting, 8.00-9.00PM, 31st May, here.